Enlisted is an online shooter with an emphasis on realistic and historical battles. The player can control different squads of soldiers, fighting on the most famous battlefields of the Second World War. The game includes infantry, armored vehicles and aviation battles.
Plot
All gunfights take place within a certain campaign, based entirely on known military operations. Gamers will be able to fight for Tunisia, Berlin, Moscow and Normandy. The developers plan to cover all military theaters of that time. Depending on the chosen campaign, there is a change in the plot and goals, the appearance and weapons of the soldiers, the set of weapons and the park of available equipment.
Gameplay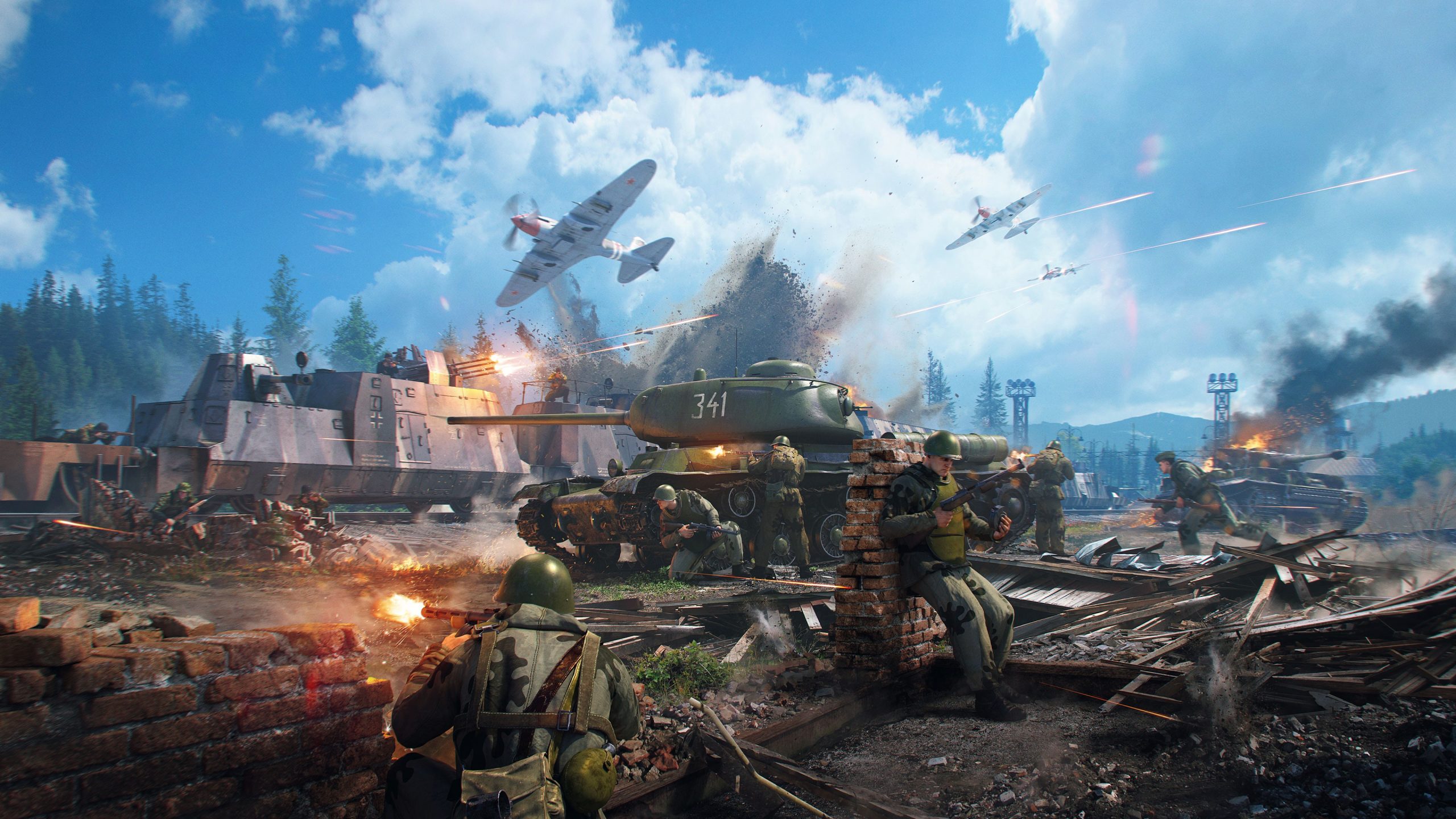 Darkflow Software has managed to come up with some original Squad mechanics. Each gamer acts as a commander, managing a whole squad of fighters of a certain specialty. After the death of the commander, you can switch to another soldier, instantly returning to the battlefield.
A completely destroyed squad is sent to the reserve, and the user has the opportunity to select other troops. Thus, the most varied gameplay is created. It is possible to play for the infantry of different types or control military equipment.
A large selection of specialties is offered: Tankman, Pilot, Fighter, Sniper, Mortarman, Saboteur, Radio Operator, Attack aircraft, Engineer, Flamethrower, Machine gunner. All types of troops have their own weapons and equipment. Almost all units and their equipment are made with historical accuracy.
Employees of Gaijin Entertainment joined the development, which made it possible to create realistic military equipment. The vast experience in the development of the War Thunder game helped in the implementation of high-quality and reliable models of tanks, vehicles and aircraft.
Dozens of locations, historical campaigns, a huge arsenal of weapons, troops of different profiles and detailed equipment set the game apart from other shooters. Only Enlisted offers large-scale firefights with a control system for an entire group of soldiers.
Key features
– Optimal ratio of beautiful graphics and low requirements for computer power;
– The original idea of ​​managing squads. You can customize each team member, unlock new troops and weapon models;
– Tank troops, aviation and several types of infantry take part in one battle;
– All maps, environments and battle scenarios were created on the basis of real military conflicts. Developers constantly check the content, comparing game models and scenario with real facts;
– Incredible variability of battles. Campaign change allows you to instantly move between different territories and major battles of that era;
– Reliable project publisher and responsible developers. The creators have a long-term plan for the development and support of the game, which will allow you to enjoy the video game for several years.